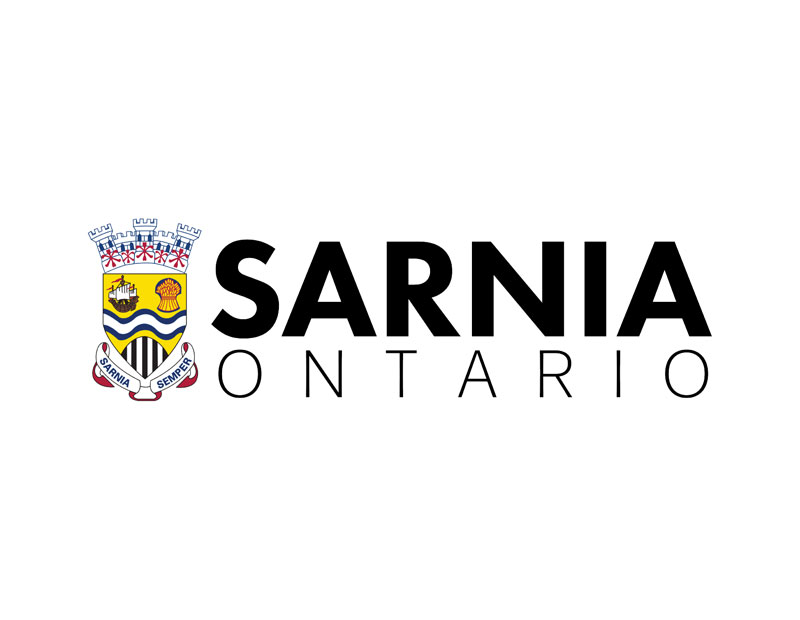 Recruitment Period: This recruitment closes August 4, 2023 at 11:59PM.
The City of Sarnia requires candidates to have Valid Ontario Fire Administration Inc. (OFAI) Candidate Testing Service (CTS) certificate including Stage One, Two (Hearing, Vision and Encapsulated Treadmill) and Three (Technical Skills and Physical Aptitude)
Please visit www.ofai.ca for more information.
OFAI does not submit candidate certificates or applications to Sarnia. Each candidate is required to submit their application directly to Sarnia with all the necessary requirements, as per the instructions in the job posting below or as listed on their website at: Click Here
This recruitment closes August 4, 2023 at 11:59PM. Questions regarding Sarnia's recruitment process should be directed to Sarnia.
Sarnia Fire Rescue Services is currently accepting applications for Probationary Firefighters until 11:59 p.m. Friday, August 4, 2023.
Introduction
The City of Sarnia is pleased to offer careers in firefighting. Firefighting is a demanding profession that carries considerable responsibility to protect life, property and the environment from the effects of fire and other hazards.
Firefighters respond to incidents involving fire suppression, hazardous materials, high angle rescue, medical assists, water and ice rescue, and auto extrications. They are also involved with the delivery of key fire safety messaging and public education duties.
The firefighter's role is not easy; it involves a high level of personal stress. It requires:
Satisfaction derived from public service
The ability to work closely in a challenging team environment
The ability to cope with high levels of stress
Dedication
Resilience
Excellent listening and communication skills
We would like to take this opportunity to thank you for your interest in employment with Sarnia Fire Rescue Services, and wish you success in your endeavor to become a firefighter.
Firefighter Duties and Responsibilities  
As a member of Sarnia Fire Rescue Services, you will be responsible for responding to emergency calls requiring rescue operations, medical aid and firefighting tactics.
Sarnia Firefighters provide service 24-hours a day, seven days a week. Our firefighters work on a rotating 24-hour shift schedule that includes weekends and holidays. Teamwork is an essential component of the profession whether on the scene, at the station and/or while providing service assistance to the public.
Firefighting & Rescue Operations:
Possess the ability to perform strenuous activities related to fire suppression
Possess the mental resilience to deal with traumatic injuries and situations, work at elevated heights, in confined spaces, on and in water, as well as zero visibility situations
Respond to a variety of technical rescue situations including water and ice, high angle, confined spaces, motor vehicles accidents and industrial
Use and operate all vehicles, apparatus and equipment associated with the normal and efficient operations associated with the control and extinguishment of fires
Possess the ability to work while wearing self-contained breathing apparatus and full protective clothing weighing 50 to 60 pounds in immediately dangerous to life or health environments
Medical Aid:
Be extensively trained as a First Responder to provide medical assistance and administer emergency patient care
Maintenance:
Daily upkeep of grounds and buildings, fire apparatus, and equipment
Ongoing training:
Participate in departmental training programs, and be proficient and knowledgeable in firefighting/emergency medical response equipment, techniques and procedures
Maintain commitment to career development and actively seek out opportunities to grow and advance professionally
Public Relations & Education:
Perform public relations services, public education, and fire prevention activities including presentations, conducting tours and attending public events to promote fire safety and awareness.
Minimum Qualifications
To be considered a candidate must have all of the following Qualifications:
Valid Ontario Fire Administration Inc. (OFAI) Candidate Testing Service (CTS) certificate including Stage One, Two (Hearing, Vision and Encapsulated Treadmill) and Three (Technical Skills and Physical Aptitude)
Ontario Secondary School Grade 12 Diploma or academic equivalent;
Proof of a valid Class "DZ" Ontario Driver's License (or equivalent) – PLEASE BLACK OUT DATE OF BIRTH INFORMATION
Pleasure Craft License
In addition, to be considered the candidate must have at least one of the following qualifications:
Firefighter Pre-Service Education & Training Program from a recognized institution
Successfully completed IFSAC/ProBoard Certification (NFPA 1001 including Firefighter I & II)
Five years' experience as a career firefighter in a municipal fire department with supporting Ontario Fire Marshall (OFM) documentation demonstrating successful grandfathering to the NFPA 1001 Firefighter I & II Level
Please visit www.ofai.ca for more information on their candidate testing program. If you have any questions, please contact OFAI directly at 905-426-6756 or info@ofai.ca.
How to Apply
The application deadline is 11:59 p.m. on Friday, August 4, 2023.
Application Submission Details
Applicants wishing to be considered for the position of Probationary Firefighter must submit the Application Form, proof of the minimum qualifications, and their resume in a PDF format.
Application requirements:
Applications are to be submitted via e-mail to firerecruit@sarnia.ca with the subject: 2023 Fire Recruitment – Applicant Name.
We will not accept applications delivered in person or by mail.
Only those applicants providing proof of all minimum requirements will be considered for an interview, and only those applicants selected to move forward in the recruitment process will be contacted.
If your documents are not received on time or cannot be validated, your application will not proceed.
Throughout the hiring period, Human Resources will contact you using the email address or phone number provided within your application. Applicants are responsible for ensuring contact information within their application is current.
During an active recruitment period, applicants wishing to update their application including changes to contact information, qualifications, or resume updates may do so at any time by emailing firerecruit@sarnia.ca with the subject: Profile Update – Applicant Name.
The procedure for selecting firefighters consists of the following steps:
Application
Interview & Selection Process
Conditional Offer
Only the most qualified applicants at each step will proceed to the next step in the selection process.
Please note: Firefighter recruitments attract a high volume of applications. As a result, in order to efficiently respond to inquiries from applicants, all inquiries should be directed to firerecruit@sarnia.ca. Inquiries will be responded to at the earliest opportunity.
Interview & Selection Process
Selected candidates will be assessed and preference given to their education, qualifications and experience as it relates to fire suppression and medical care.
Additional Preferred Qualifications:
Previous experience in fire suppression, construction, trades, mechanical, other emergency services, fire prevention, Military, Coast Guard, large vehicle/heavy equipment operation.
Skilled Trade License or Certification.
Community College diploma in Fire Protection Engineering Technician/ Technology Program.
University Degree or College Diploma.
Demonstrated Coaching, Teaching, Counselling, Leadership skills.
Current First Aid and CPR Certificate.
Volunteer and/or community involvement.
Excellent communication and interpersonal skills.
Ability to work in a team environment.
If you are selected to move forward in the process, you will be contacted by phone or email to attend an interview.
Selection will be based on a rating system from the interview process. Should you be the top candidate(s) from the interview stage, you will move forward to the next stage of the recruitment process.
Conditional Offer
Successful candidates will be extended a conditional offer of employment as a Probationary Firefighter. The offer of employment is conditional upon:
Satisfactory Employment Reference Check.
Criminal Record Search, Vulnerable Sector Screening that is acceptable to the City of Sarnia from the Police Service where you reside at the time of the interview.
Authorization for the City to contact the Ministry of Transportation to obtain an abstract of the candidate's driving history to confirm it meet's the Corporation's guidelines.
Comprehensive Medical Protocol confirming your physical ability to perform the duties of a Firefighter. This protocol includes a full medical physical examination; an ECG; a Chest X-Ray; and a Pulmonary Function Test.
Successful completion of OFAI Swim Test prior to start date (scheduled by the municipality).
Note: Candidates will be responsible for any expenses associated with the application and offer process.
Contact Us
City of Sarnia Human Resources
Fire Recruitment: firerecruit@sarnia.ca
All other Human Resources inquiries: hr@sarnia.ca
519-332-0330 ext. 3307
The City of Sarnia is an inclusive and equitable Corporation that encourages applications from qualified individuals of all genders, persons with disabilities, members of visible minorities and Indigenous persons. Appropriate accommodations will be provided upon request throughout the hiring process as required by the Accessibility for Ontarians with Disabilities Act (AODA) and the Ontario Human Rights Code. Information received relating to accommodation and diversity will be addressed confidentially.
Personal information is being collected under the authority of the Municipal Act and will be used to determine the qualifications for employment with The Corporation of the City of Sarnia. Questions about this collection should be directed to hr@sarnia.ca.