RESOURCES
Challenge. Teamwork. Technology. Great People. Public Service.
A career as a Firefighter puts you on the front line of emergency response in the Province of Ontario! Becoming a firefighter is one of the most challenging, fast-paced and rewarding professions available – and it might be just what you have been seeking for in a career!
On a daily basis in the Province of Ontario, firefighters safeguard the health, safety, welfare and property of Ontarians! Based on the five pillars of Emergency Management, namely Prevention, Mitigation, Preparedness, Response and Recovery, Ontario Firefighters respond to fires, medical emergencies, are engaged in public awareness and public education, complete training activities, conduct post-fire salvage and cleanup, conduct pre-planning activities, as well as equipment and station maintenance.
Firefighters work together in close quarters throughout a shift. Working in the interest of public safety, firefighters are responsible for rapidly and efficiently performing various duties under emergency conditions. These emergency conditions frequently involve considerable hazard. How does a day-in-the-life of a firefighter look?
A day can consist of starting your shift with apparatus checks, morning station duties and basic gear preparation.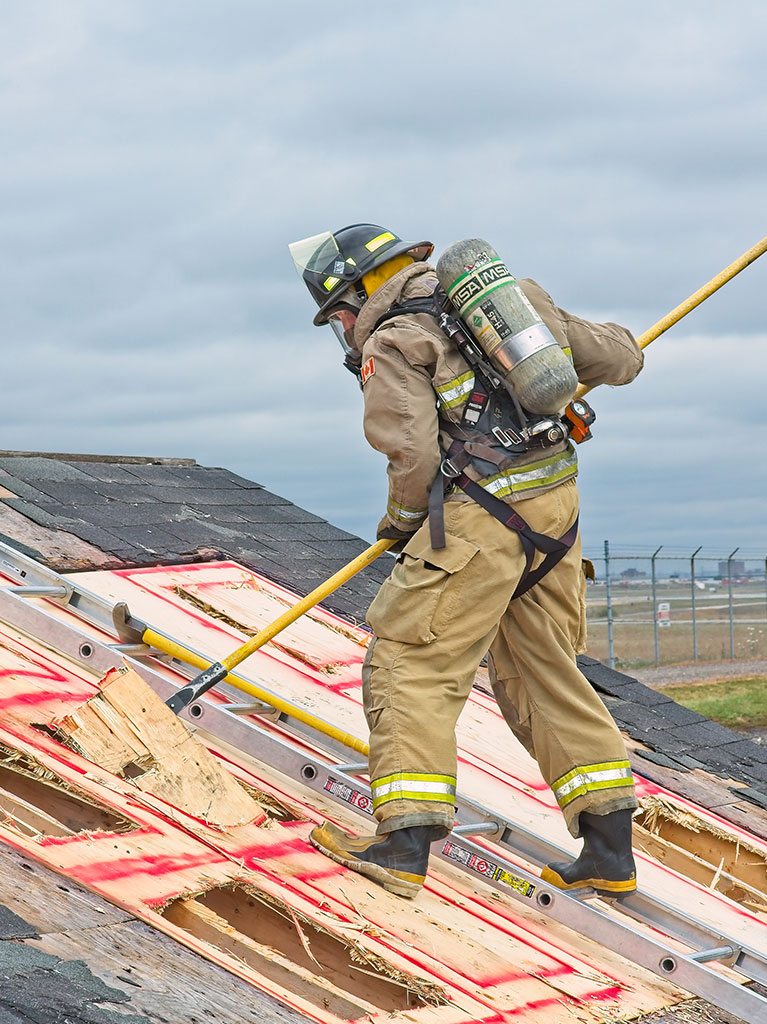 Gear preparation includes personal protective equipment and medical gear as well as all the basic firefighting gear. A day at a typical fire station may involve scheduled training, fire prevention duties such as in-service fire inspections, attending public education events in the community, preplanning of buildings in your response area and response area familiarization. Scheduled training throughout the day may include physical fitness training, practical training, theory training of emergency operations, medical, fire or rescue training. Sometimes fire trucks are taken out of service for a few hours in order to go off-site to perform training, such as water training. Other times, training is conducted in the station. Throughout the day, meal preparation and clean up occurs. Typical station duties involve daily station chores like cleaning of floors and windows, apparatus checks and inventory, grass cutting, and snow removal. At anytime during the day, you can be called upon to respond to an emergency or even non-emergency request for help. A big part of being a firefighter is learning how to get along with other people assigned to your station. What do firefighters say is the most satisfying aspects of their job?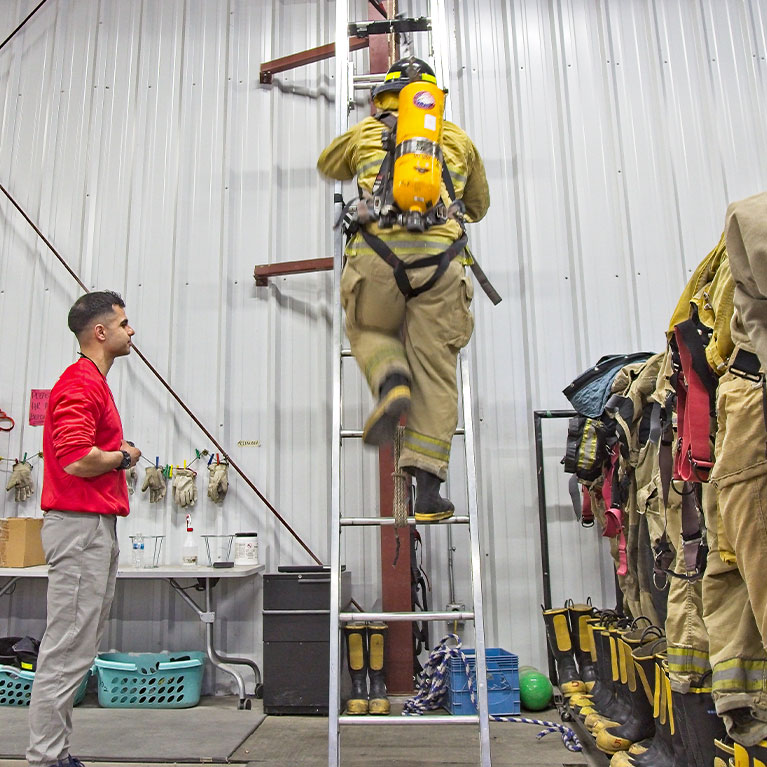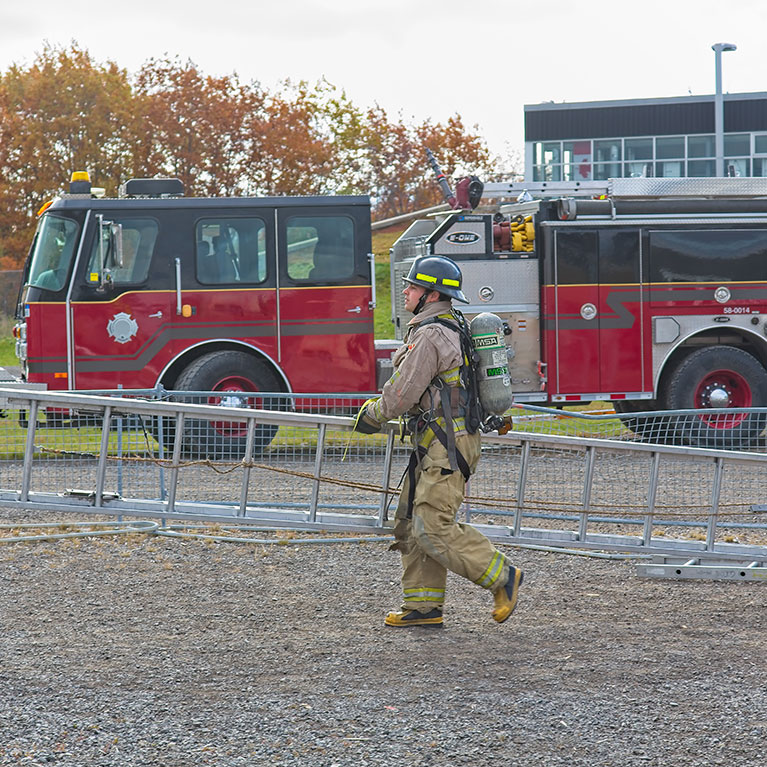 Some firefighters report that physical fitness and continuous training are greatly satisfying aspects of the job.
The fitter you are and better trained you are, the better you can be at your job! There is no room for complacency in this job! Ensuring that you are in the best physical shape, will make you the best firefighter for your crew and the public. Continuous training is also important. Even if it's just looking over the truck every morning/evening to make sure you know exactly where everything is. Continuous training will keep your skills optimal and ensure you are performing at the highest level. What advice would Ontario firefighters give to new recruits?
In a survey, some Ontario firefighters advised new recruits to get involved in their communities. One firefighter commented that in almost all the interviews attended, departments wanted to know that you cared about the community you lived in. Firefighters also recommend taking the time to prepare well for the interview! After so much financial investment, testing and the recruitment and selection process, it is a pity to lose an opportunity because you did not interview well! Take the time to prepare yourself and practice mock interviews so that you can show the hiring municipality what a great contribution you can be to a municipal fire service.