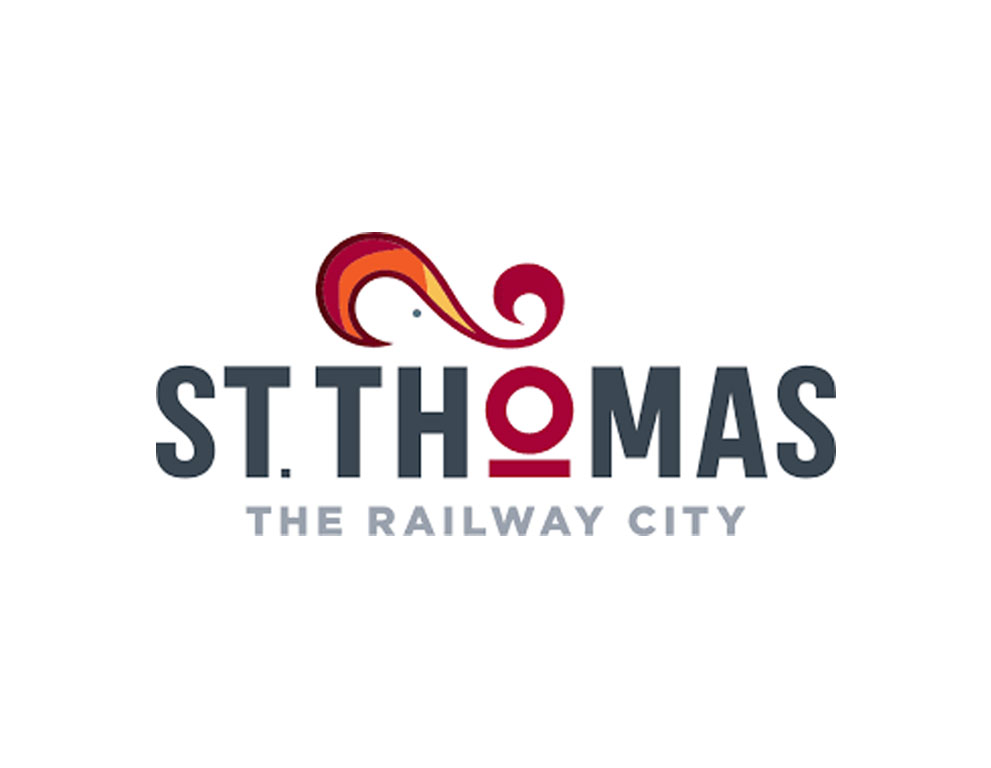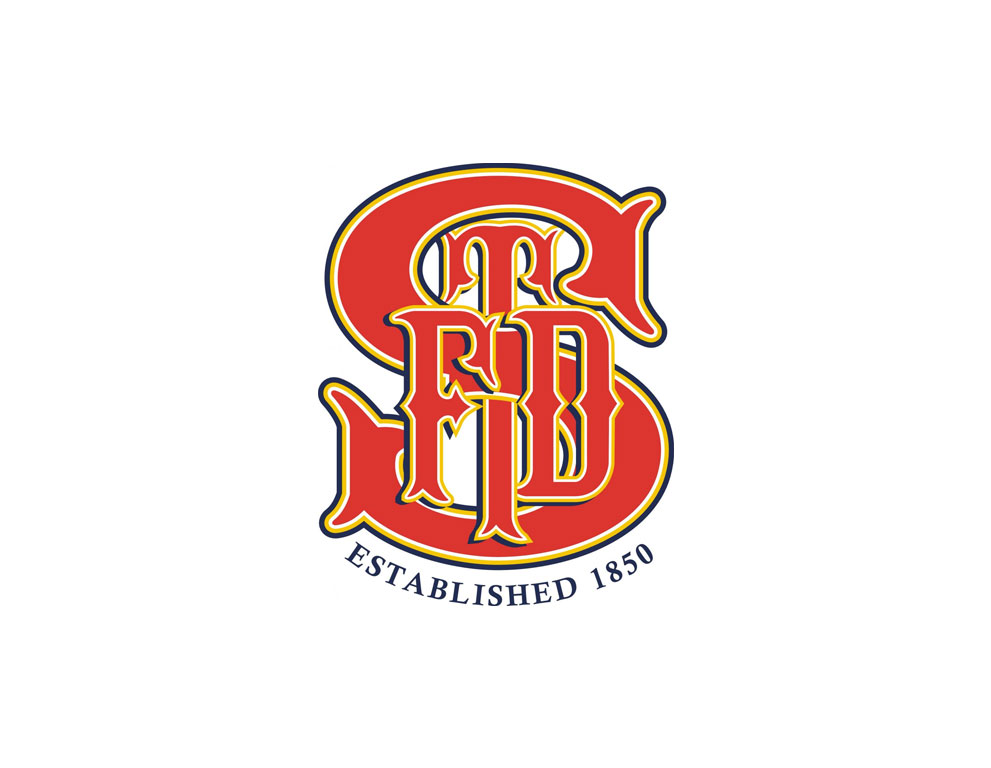 Recruitment Period: March 2, 2023 – March 13, 2023 at 11:59PM
The City of St. Thomas requires that candidates possess valid Ontario Fire Administration Inc. Candidate Testing Services certificates, including Stage One, Stage Two, and Stage Three. Certificates must be completed and valid at time of conditional offer.
OFAI does not submit candidate certificates or applications to St. Thomas. Each candidate is required to submit their application directly to St. Thomas with all the necessary requirements, as per the instructions in the job posting below or as listed on their website at: Click Here.
This recruitment closes March 13, 2023, at 11:59PM. Questions regarding St. Thomas' recruitment process should be directed to St. Thomas.
The City of St. Thomas Fire Service is recruiting for a:
Probationary Firefighter HOLDING LIST
Job Posting #682-03-23
About the City of St. Thomas Fire Department:
The City of St. Thomas Fire Department is comprised of 63 full-time staff operating out of two fire stations. The Department consists of five divisions: Administration, Training, Fire Prevention/Public Safety Education, Communications and Operations. Each operational platoon consists of a Platoon Chief, two Captains, nine Firefighters and a Radio Telecommunications Operator. The Department is also responsible for Municipal Emergency Preparedness.
A career with the St. Thomas Fire Department is both challenging and rewarding. It requires a very high level of dedicated service to the community and a willingness to always help others. This position will also require that you respond to all emergencies when called upon. Specifically, you will respond to the following: all hazards and rescues, fire emergencies, medical emergencies to provide emergency patient care and assistance, motor vehicle emergencies to provide scene, vehicle and patient stabilization, other specialized emergencies and calls for public assistance. In addition, you will be required to assist and provide public safety education, fire inspections, develop pre-fire emergency plans, fulfill the role of radio telephone operator when required, engage in training activities on a regular basis and maintain fire apparatus, equipment, and stations.
Once hired, the position is probationary for a period of six (6) months from the start date. Candidates must be physically fit and able to handle the sustained, intense physical effort that is often required of a firefighter.
Firefighters are expected to maintain all required competencies, certifications, skill levels and a high level of professionalism. They are required to: be self-motivated, quickly solve problems, work as part of a dynamic team, and able to follow written and verbal instructions and communicate clearly in English, both oral and written, in multiple and stressful situations.
Firefighter Position Summary:
Under the general supervision of a Captain, this position controls, extinguishes and prevents fires, protects life, property, the economy and the environment through rescue and specialized emergency response. Responds to motor vehicle collisions for the purposes of stabilizing patients, vehicles and the emergency scene, and if necessary, extricating patients from the vehicles, responds to medical emergencies, provides public safety education services, inspects buildings and maintains St. Thomas Fire Department (STFD) buildings, grounds, apparatus and equipment.
Firefighter Major Tasks:
Responds to alarms and participates in all phases of firefighting, medical responses, rescues specialized responses (hazardous materials, water/ice rescue, confined space) and all other emergency operations.
Completes all operations in a manner specified by STFD operational guidelines and standard operating policies and maintains confidentiality at all times.
Safely drives and operates departmental vehicles, apparatus and equipment in compliance with provincial legislation and corporate/department guidelines and procedures, including pumping operations and high-level operations using elevated devices (such as aerial/ladder trucks).
Fills the task level roles of a firefighter in the STFD Incident Command System and is able to fill support roles such as: accountability, entry control, safety officer, rehabilitation and rapid intervention and performs all other assigned tasks at the emergency scene.
Provides emergency patient care in compliance with applicable standards and/or Base Hospital requirements.
Participates in the inspection and maintenance of all apparatus and equipment, including post emergency maintenance and regularly scheduled inspections and maintenance.
Participates in all fire station maintenance activities.
Participates in all training sessions, post fire evaluations and critical incident stress debriefings.
Maintains a high level of physical fitness and promotes a healthy lifestyle and participates in health/wellness programming.
Complies with all department and corporate rules, regulations, responsibilities, policies, codes of conduct and procedures and any and all federal, provincial and municipal legislation at all times.
Promotes the City of St. Thomas Fire Department brand, maintains a positive public image and a high level of professionalism at all times.
Ensures that uniform, station wear and firefighting clothing are properly maintained and worn in accordance with departmental policies.
Accurately completes all STFD reports as required in a timely manner.
Fulfils the role of Radio / Telephone Operator when required and receives and records telephone fire alarms and other emergency calls and assists in dispatching proper apparatus and equipment.
Participates in all public safety education, fire prevention programming and special events as required, including Fire Company Home Education Programming and Commercial Inspections.
Maintains a thorough knowledge of streets, roads and occupancy locations throughout the City.
Responds to emergency callback requests when paged.
Assists with program analysis and equipment evaluations upon requests.
Mentors and/or trains new recruit firefighters.
Successfully completes examinations and performance evaluations, as required.
Maintains all required certifications.
This position must be compliant with all provisions of the Occupational Health and Safety Act, related to "Duties of a Worker."
Performs other such related duties as may be assigned.
Minimum Requirements:
In order to be considered as a St. Thomas Probationary Firefighter, you must meet the following minimum requirements:
18 years of age or older
Legally entitled to work in Canada
An Ontario secondary school diploma (Grade 12) or equivalent
NFPA 1001; Firefighter Level 1 and 2 Certification (IFSAC or Pro Board seal, grandfathering)
NFPA 472 or NFPA 1072; Hazardous Materials Awareness and Operations (IFSAC or Pro Board seal)
Must possess valid Ontario Fire Administration Inc. Candidate Testing Services certificates, including Stage One, Stage Two and Stage Three. Certificates must be completed and valid at time of conditional offer. If you have any questions regarding the Candidate Testing Program, please contact OFAI directly at 905-426-6756 or info@ofai.ca.
Valid minimum current Standard First Aid certificate and a valid CPR for Health Care Providers (Level HCP) certificate. Certificates must be valid at time of conditional job offer.
Possess and maintain a minimum valid Class "DZ" driver's license with a satisfactory Driver's Abstract
Be available and able to work a 24-hour shift schedule that involves working any day of the week, including weekends and holidays, to fulfill shift requirements
Must be in excellent physical health and be capable of performing the demanding physical requirements of the position.
Ability to understand and communicate clearly in English, both oral and written in stressful situations
Ability to cope in high stress situations
Ability to work as a team member
Ability to obtain and provide a satisfactory vulnerable sector criminal record search
Education/Experience Assets:
Professional and/or Volunteer Firefighting Experience
Completion of related NFPA Courses
Emergency Experience (i.e. Paramedic, Emergency Nursing, etc.)
University Degree or College Diploma; College Certificate
Trade Apprenticeship or Certification (i.e. Electrician, Plumber, Mechanic, Construction)
Demonstrated consistent community service and/or volunteer involvement
Other relevant specialized training, qualifications or experience
Hours of Work:
This position currently works twenty-four (24) hour shifts and averages forty-two (42) hours of work per week over a four-week period. A 24-hour shift is considered two shifts comprised of a combined 10-hour day shift (08:00 to 18:00) and a 14-hour night shift (18:00 to 08:00).
Compensation:
This position has a starting rate of $64,417 per annum, plus benefits as per the current Collective Agreement.
Assessments:
Selected applicants will be required to submit to an assessment process that will include interviews, references and may include other additional testing.
Conditions of Employment:
Successfully complete/pass an audiology assessment and medical examination arranged through the City. A satisfactory current original criminal police check with vulnerable sector screening.
Important Notes:
Applicants may be required to present original documents during the selection/hiring process.
Applicants are responsible for all costs (i.e.: certificates, testing, travel, etc.) throughout the recruitment process.
Please be advised that the City of St. Thomas uses both email and phone to communicate with their applicants for open job competitions. It is the applicant's responsibility to include a current phone number as well as current email address. This e-mail address should be checked regularly and should accept emails from unknown users. It is imperative that applicants check their email and voicemail regularly. If we do not hear back from applicants, we will assume that you are no longer interested in the job competition and your application will be removed. Please ensure you provide an accurate email and you check your junk folder to ensure you do not miss any email communications.
Firefighter recruitments attract a high volume of applicants. The City is unable to respond to individual inquiries during or after the recruitment process. Please do not call the City, Human Resources or the Fire department.
If you have issues submitting your application on-line through Dayforce, please email your inquiry to hr@stthomas.ca.
We thank all candidates in advance; however, only those candidates selected for an interview will be contacted. By submitting your application, you are authorizing the City of St. Thomas to contact OFAI to verify your qualifications.
Applicant information is collected under the authority of the Municipal Freedom of Information and Privacy legislation and will be used strictly for the purpose of candidate selection.
Accommodations are available for all parts of the recruitment process. Applicants need to make their needs known in advance. The City of St. Thomas is an equal opportunity employer.
Applications and all required documentation will only be accepted on-line through the links provided. The City of St. Thomas will not accept applications delivered in person, by mail or fax.
When applying:
IMPORT and UPLOAD your RESUME and COVER LETTER individually (i.e. pdf, word). In addition to your RESUME and COVER LETTER, please UPLOAD the following documents:
NFPA 1001 Firefighter Level 1 & 2
Ontario Secondary School Diploma (Grade 12) or equivalent
University/College Degree, Diploma or Certificate
Prior to clicking the "SUBMIT" button on your application, ENSURE ALL documents have been properly UPLOADED. You may click the 'previous' button to verify what you are submitting.
When your application has been received through Dayforce, you will receive a confirmation email from notify@dayforce.com.
Applications must be received no later Monday March 13, 2023 at 11:59 p.m.
HOW TO APPLY:
Go to www.stthomas.ca – Employment, Employment Opportunities.
Go to Posting Title.
Click the 'Apply Now' button. You will need to create a Login.
Please IMPORT and UPLOAD your COVER LETTER AND RESUME individually (i.e. pdf, word).
ENSURE YOU HAVE ATTACHED ALL DOCUMENTS PRIOR TO SUBMITTING YOUR APPLICATION.
Note: You will be required to answer Qualification questions during the application process.
When your application has been successfully received through Dayforce, you will receive an email from notify@dayforce.com stating "Congratulations, your application has been successfully submitted."
All prospective employees, volunteers and students will be required to provide an acceptable "Criminal Record Search" as a condition of employment and prior to commencing employment.
Although we appreciate all applications received, only those selected for an interview will be contacted.
Personal information for this position is collected under the authority of the Municipal Act, R.S.O. 2001, as amended.
The City of St. Thomas is an equal opportunity employer. Accommodations are available for all parts of the recruitment process. If you require accommodation to apply or if selected to participate in an assessment process, you must provide your accommodation needs in advance. Questions may be directed to the Human Resources Department at 519-631-1680 ext. 4146.